Report
For document production and reporting, these business focussed tools are designed to let you make the very most of your existing MultiValue investment.
Don't forget to check out the
free tools
as well.
Ever since I wrote my first reporting tool, uvQuery, back in 1990, Reporting has been at the heart of what I do. The same challenge always remains: how to accommodate the complexity needed to produce the most flexible results demanded by customers, whilst keeping it simple and straightforward to create regular forms.

My products have evolved over the years to offer the broadest range of possibilities from migrating your existing spooled jobs to designing easy to use reports and merge forms.
mvPDF
High quality, high volume reporting.
Create high quality, stylish PDFs and printed documents using this comprehensive toolkit.
Capture and convert existing server reports including UniBasic and SB+ reports.
Parse PCL encoding and barcodes, embed additional markups and use watermark pages to style your documents.
Merge data into graphical page layouts or fully formed banded reports from programs or from dictionary driven TCL commands.
Mine your current reports for vital information and leverage a rich document API.
Create secure and digitally signed Adobe PDF documents or print direct to Windows printers.
Use FAST PCL to generate PCL macros and print documents in a fraction of the time of regular Windows printing.
Discover More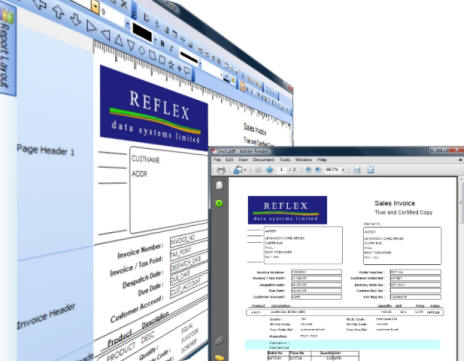 mvSpread
When CSV is just not enough.
A fully featured API for navigating and building Excel compatible OpenXML spreadsheets from within your applications.
Add worksheets, populate with data, add expressions and use the full range of styles.
Create and style charts and tables.
Merge data programmatically or by using simple dictionary driven TCL statements.
Open and read existing spreadsheets from your programs.
Discover More